Immortalized clonal human myoblast line "M007"
Immortalized human myoblast cell line obtained from a healthy individual
Technology No. 2021-256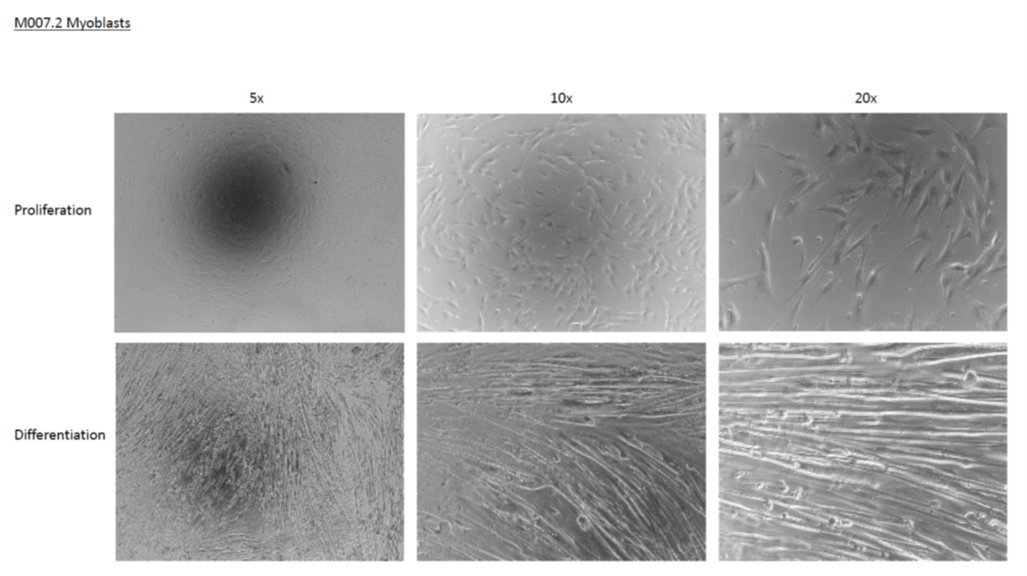 1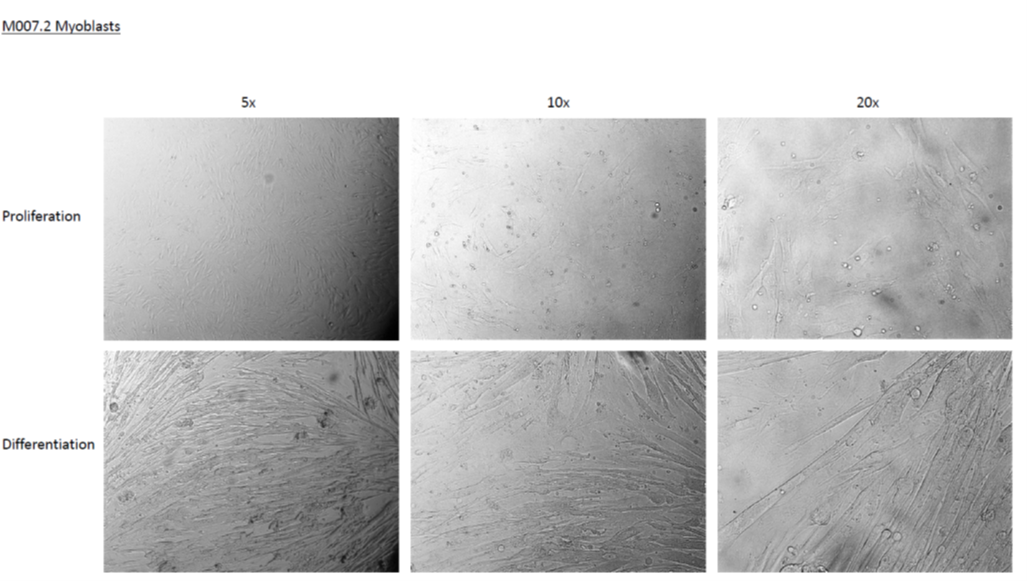 2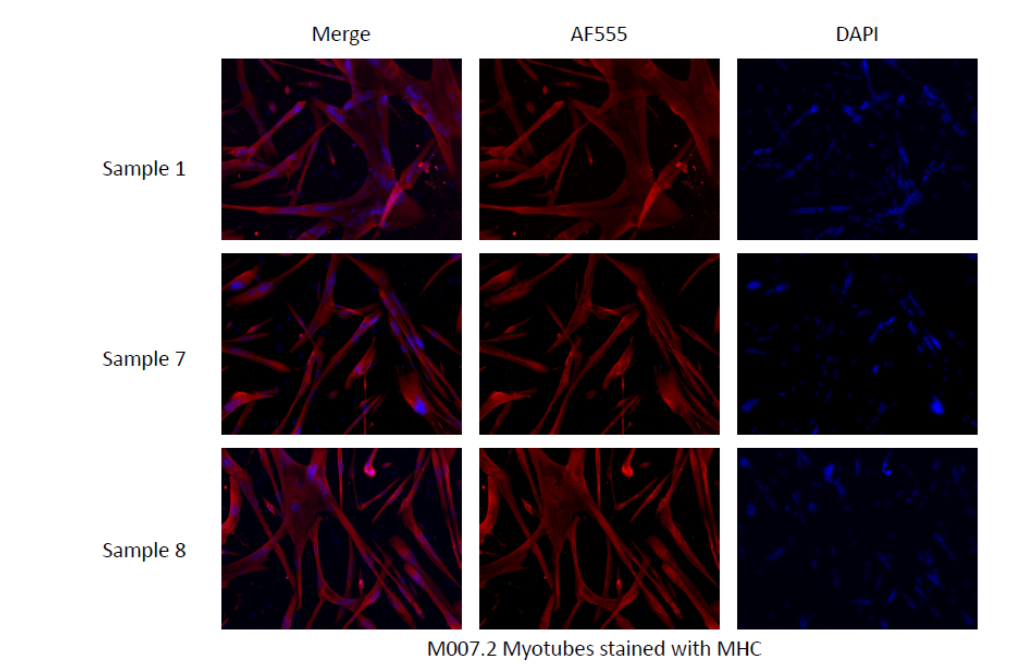 3
Applications
Research and testing of myogenesis
Myotube development
Differentiation
Drug development
Technology Overview
Immortalized human myoblast cell line from primary myoblasts obtained from the muscle biopsy of a healthy individual.The cells were immortalized by overexpressing hTERT, CCND1 and a mutant CDK4, using two vectors pLV-hTERT-IRES-hygro and pbabe-cyclinD1+CDK4R24C from Addgene. These cells can grow indefinitely and can be differentiated into myotubes in vitro, by changing the medium to "differentiation medium", essentially withdrawing growth factors
Technical Information
Organism:
Homo sapiens
(human)
Tissue:
Skeletal Muscle
Disease:
Normal
Karyotype:
46XX [20/20 normal metaphase spreads]
Product format:
Frozen
Desired Partnerships
This cell line is fully developed and available for license. Please contact our office to learn more.
Researchers
swap_vertical_circlelibrary_booksReferences (0)

swap_vertical_circlecloud_downloadSupporting documents (0)

Additional files may be available once you've completed the transaction for this product. If you've already done so, please log into your account and visit

My account / Downloads

section to view them.
Questions about this technology?