Golden Sunset™ Grass
An attractive grass variety with olive-green foliage and yellow-gold flowers.
Technology No. 20180182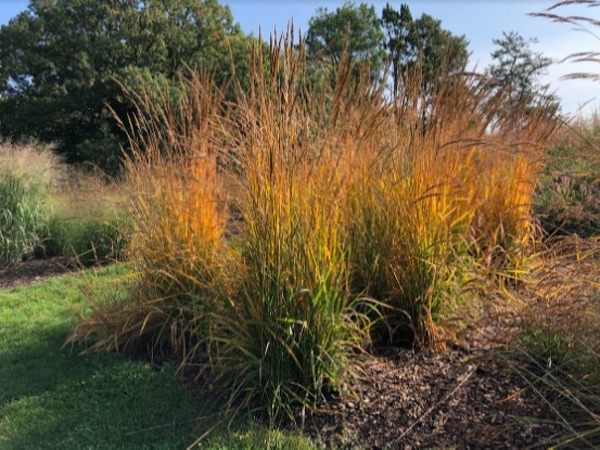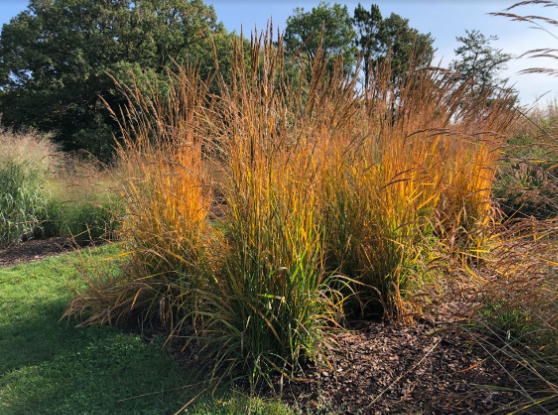 1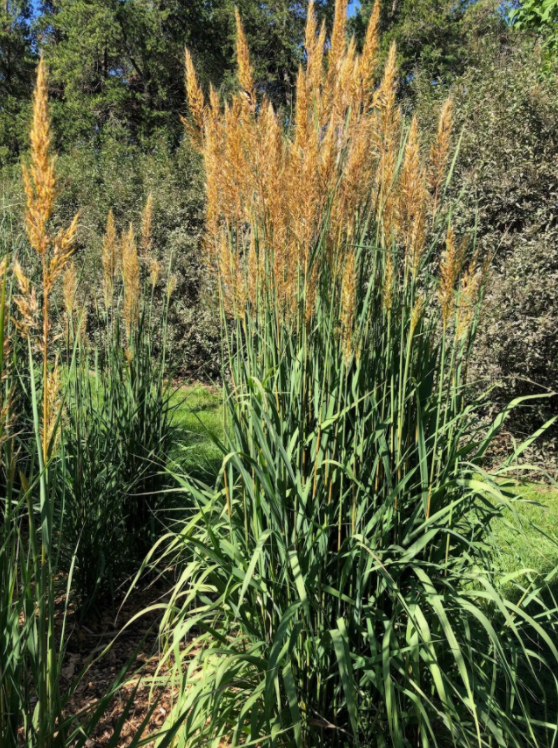 2
IP Status:
Plant Patent Applied;
Application #:
62/995,225
Applications
Residential or commercial landscaping
Grass with olive-green foliage & yellow-gold flowers
Golden Sunset™ (Sorghastrum nutans 'MNYG318153') is a new grass with attractive, upright olive-green foliage and yellow-gold flowers. Golden Sunset™ produces flowers that emerge in mid-August (1 month earlier than other native grass available in the market) and remain attractive through the winter. Unlike most native grass, Golden Sunset™ remains upright and does not lodge or fall over.

One of four dominant native grasses to the tallgrass prairie of the Central United States, native grass, grows on a wide variety of sites and soils. First selected in 2005, and since 2010 propagated and trialed in several locations in Minnesota and the Midwest, Golden Sunset™ was selected for its upright stature, clean olive-green foliage and numerous early yellow and golden-bronze flowers. These plants grow in natural or restored prairies and will be taller in southern states, and shorter with earlier flowers in northern locations. Golden Sunset™ originated from South Dakota, and has proven winter hardy as far north as USDA Hardiness Zone 3.

Golden Sunset™ plants are about 4 or 5 feet tall in the first year or two, and grow up to 6 feet at maturity. Large mature plants can be 36 inches wide, with hundreds of flowering stems. Most grass available today has blue-green foliage, whereas Golden Sunset™ has olive-green foliage that is just over ½ inch wide. Flowers average 9 inches in length and are a showy-yellow and golden-bronze in color. Golden Sunset™ has no known pests or diseases, and will be a good addition to landscapes throughout the U.S. but especially in northern climates.
Phase of Development
Non-exclusive nursery propagation license available
Desired Partnerships
This technology is now available for:
Please contact our office to share your business' needs and learn more.
External Links
Please visit
Minnesota Hardy Website
for additional cultural information.
Researchers
swap_vertical_circlelibrary_booksReferences (0)

swap_vertical_circlecloud_downloadSupporting documents (0)

Additional files may be available once you've completed the transaction for this product. If you've already done so, please log into your account and visit

My account / Downloads

section to view them.
Questions about this technology?