Deep Brain Stimulators (DBS) to Treat Glioblastoma (20180080)
A device and method for treating tumors using optimized electromagnetic signals.
Technology No. 20180080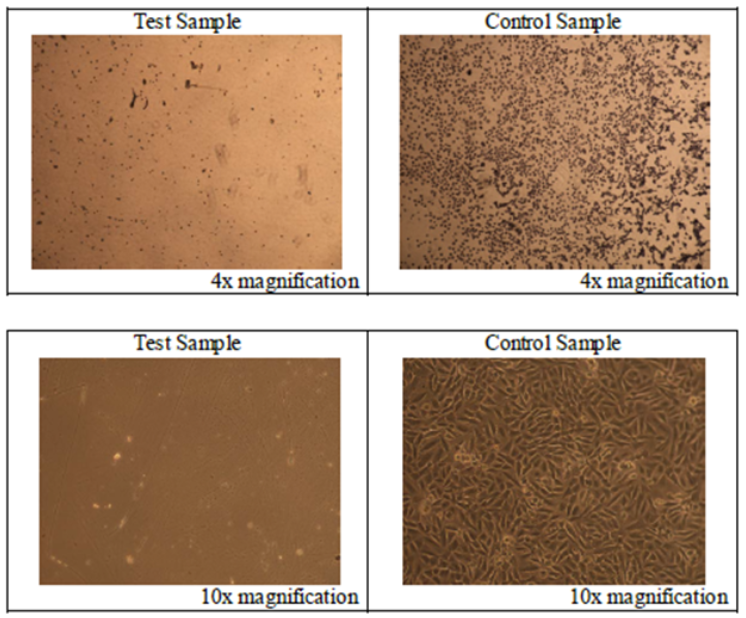 1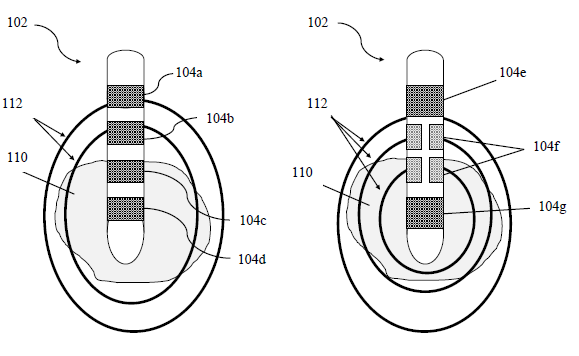 2
IP Status: PCT Application Filed; Application #: PCT/US2019/048858
Applications
Deep brain stimulation (DBS) treatment for brain cancer
Medical devices
Key Benefits & Differentiators
Different configurations of electrodes and/or electrical signals based on each patient's tumor characteristics
Algorithm re-tunes electrical fields as needed (i.e., after resistance)
Focused and controllable electric field reduces damage of non-cancerous cells
Stimulation parameters tweaked based on stage of cancer
Algorithm optimizes DBS parameters to disrupt glioblastoma cancer cell growth
Researchers at the University of Minnesota have developed a novel algorithm that optimizes deep brain stimulation (DBS) parameters and lead placement to create an electric field that disrupts various steps involved in the growth of cancer cells such as glioblastoma. The technology optimizes electrode configurations and electrical signals—based on each patient's tumor characteristics—to effectively disrupt cancer cells. As the tumor progresses and/or becomes resistant to these configurations, the algorithm can manipulate or re-tune the electrical fields to maintain efficacy. Focal electric stimulation through DBS leads has been proven to be safe and effective. In addition, novel electrode shapes, segments and designs can be custom printed on the lead based on patient brain scans to create an optimal intensity and electric field to target the tumor volume. The frequency ranges believed to interfere with various cellular replication processes can be delivered simultaneously, interleaved or cycled and/or at different intensities.
DBS with patented stimulation acts like a "multi-drug"
Glioblastoma, the most common form of brain cancer, is usually fatal within two years of diagnosis despite aggressive treatments including surgical resection, temozolomide chemotherapy and radiation therapy. DBS technology offers a new therapeutic treatment option similar to externally applied tumor treating fields (TTF). Unlike TTF, the electric field generated by a DBS will be focused and controllable. A major benefit of this approach is that DBS is known to be safe in the brain, unlike radiation therapy that causes collateral damage adjacent to treated areas. Furthermore, this treatment may also be used in areas of the brain not easily resectable via surgery. The technology may also be adapted to treat other kinds of cancers (both in the brain and elsewhere) and may also enhance therapeutic pharmaceutical compounds delivered in parallel with TTF.
Phase of Development
TRL: 3-4
In vivo proof of concept.
Experiments have been performed in a brain tumor mice model with Deep Brain Stimulation. The data have been showing promising results of tumor decrease and the safety of in-vivo Deep Brain Stimulation parameters.
In-vitro experiments have been previously completed. Electrical stimulation applied to tumor cell cultures via clinical scale leads and parameters showed cell loss that did not occur in control parameter settings or with healthy brain neurons.
Desired Partnerships
This technology is now available for:
License
Sponsored research
Co-development
Please contact our office to share your business' needs and learn more.
Researchers:
Clark C. Chen, MD, PhD , Lyle A. French Chair of Neurosurgery, Professor and Department Head, Neurosurgery
Gregory F. Molnar, PhD, Associate Professor, Department of Neurology
swap_vertical_circlelibrary_booksReferences (0)

swap_vertical_circlecloud_downloadSupporting documents (0)

Additional files may be available once you acquire this product. If you've already done so, please log into your account and visit

My account / Downloads

section to view them.
Questions about this technology?